Get Involved & Take Action
Sign up as a volunteer You will help amply our UU social justice voice.

Sign up for our monthly eNews This is the best way to learn about other area social justice events and programs.

Join UUSJ Take part in advocacy and witness opportunities to bring critical social justice issues to the attention of policy-makers by joining UUSJ.
Advocacy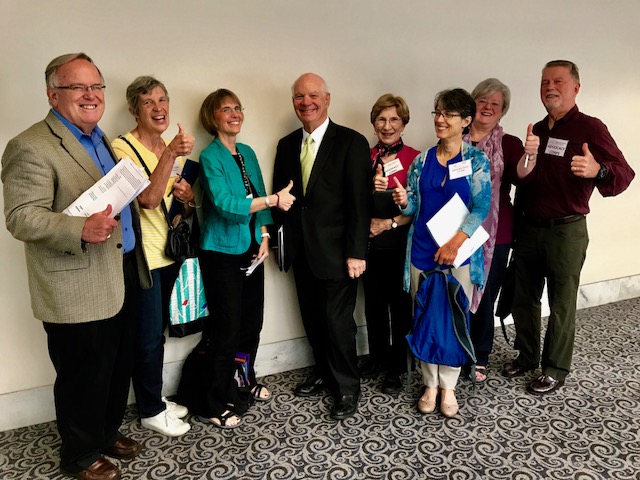 Members of the UUSJ Advocacy Corps
delivered letters to Senator Cardin.
Commentary
"Why I Went to the GA" By Hal Fuller, UU Congregation of Fairfax November 30, 2017

At the memorial service for Hal Fuller, long-time UUSJ leader, previous Board Co-chair, and member of the UU Congregation of Fairfax, his daughter read his powerful "Why I Went to the GA" essay, which reflects his upbringing in New Mexico. His words then deserve our careful attention now, as our nation continues to wrestle with social and racial justice issues.

This year the Unitarian Universalist Association General Assembly was held in Phoenix. The purpose of this "Justice GA" was to show support for UU congregations in Arizona and solidarity with undocumented immigrants in their struggle with the effect of repressive legislation.

These ...