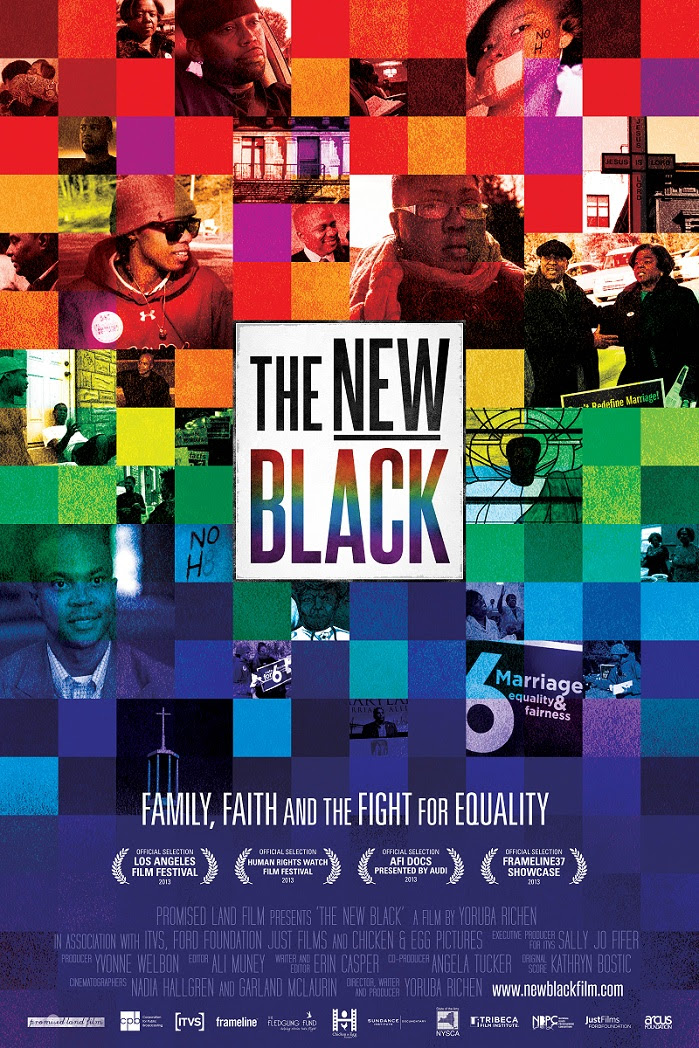 Thursday, September 17, 7:00pm at The Bain Center, 5470 Ruth Keeton Way in Columbia, MD
Thursday, October 15, 7:00pm at the Roger Carter Community Center, 3000 Milltowne Drive in Ellicott City, MD
Thursday, October 29, 7:00pm at the Howard County Library System Central Branch, 10375 Little Patuxent Parkway in Columbia, MD
Howard County's Office of Human Rights has partnered with PFLAG, (Parents, Families and Friends of Lesbians and Gays) Columbia-Howard County chapter, the Maryland Commission on Civil Rights and Promised Land Film to host three additional community showings of the award-winning documentary, "The New Black."
Directed, produced and written by Yoruba Richen, "The New Black" tells the story of the historic fight to win marriage equality in Maryland and charts the evolution of this divisive issue within the black community. The film has been honored by a number of national film festivals, including AFI Docs, UrbanWorld Film Festival and the Los Angeles Film Festival.
Each screening will be followed by a 30-minute audience discussion on the issues raised in the film, facilitated by Office of Human Rights Administrator Reverend Dr. Barbara Sands.
Admission to each screening is free and all are invited to attend. For more information about the screenings, contact the Office of Human Rights at 
410-313-6430
 or email Mary Toth at mtoth(at)howardcountymd.gov.