Community Empowerment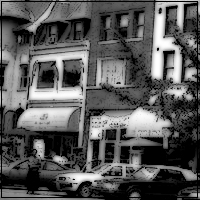 The UUSJ coordinates multiple community justice building and empowerment initiatives. These include:
Health Care
Several of UUSJ's member congregations have been very active on the issue of Health Care, working with the group Health Care for All.
Affordable Housing
Many of UUSJ's member congregations invest money in the Open Door Housing Fund, the successor to Unitarian Universalists for Affordable Housing. UUSJ's office is housed in the offices of Open Door.
At-Risk Youth
The Banner Neighborhood Project is focused on growing a more healthy and vibrant community for children and families by identifying problems that need solving and involving the entire neighborhood in creating transformative solutions. Rather than looking for solutions outside the community, Banner lifts up the vision and capabilities of the neighborhood residents and invites people from outside to partner with them in supporting community growth. There are two after school clubs staffed mainly by volunteer Unitarian Universalists. Social Activities for the children are also planned by local Unitarian Universalist congregations.
Further, members of UUSJ regularly volunteer to work with the Beacon House Community Ministry, a program that works with at-risk youth and families in Edgewood terrace in DC.
Useful Links:
Education
Promising Practices Network
National Mentoring Partnership
Literacy Programs
Food Ministries
Meals on Wheels
Bread for the City (Washington, DC)
So Others Might Eat Washington, DC
Beans and Bread (Baltimore, MD)
Food and Friends Washington, DC (AIDS patients)
Shepherd's Table Silver Spring, MD
Housing
Open Door Housing Fund
National Low Income Housing Coalition
National Coalition for the Homeless
Calvary Women's Services (Washington, DC)
Interfaith Housing of Western Maryland
The Lighthouse Shelter (Anne Arundel County, MD)
Montgomery County Coalition for the Homeless
New Hope Housing (Northern Virginia)
Arlington Street People's Assistance Network(Arlington, VA)
United Community Ministries – Housing Programs
Healthcare
Maryland Citizens' Health Initiative
District of Columbia Primary Care Association
Virginia Quality Healthcare Network
Economic Justice
Citizens Intent on Reforming Corporate Accountability
PolicyLink is a national nonprofit research, communications, capacity building, and advocacy organization working to advance policies to achieve economic and social equity.