Save the Date!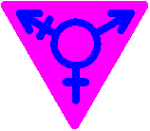 November 13 & 14
North Baltimore Plaza Hotel, Timonium, MD
www.GenderConferenceEast.org
www.facebook.com/GenderConferenceEast
Friday, November 13: Professional Symposium
Workshops, discussions and networking for education, medical, mental health and social service professionals.
Saturday, November 14: Family Day
Workshops for parents and caregivers; full programs for youth: teen workshops, tween programming and a kids' camp.
Early registration begins June 15th.  Scholarships are available.
Questions may be directed to info(at)genderconferenceeast.org.