UUSJ VISION                  
We envision a vibrant regional community of Unitarian Universalists working together to create a peaceful, just, and sustainable world – for ourselves and for the generations to follow.
UUSJ MISSION
Our mission is to mobilize and amplify the voice of Unitarian Universalists in the National Capital Region  (NCR) as we seek to change the world through acts of love and justice.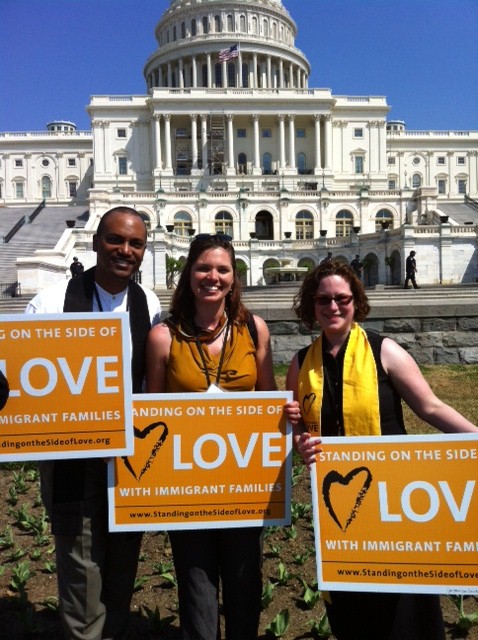 Pray for Relief: Take Actions to Stop Deportations
Thursday, July 31 - Saturday, August 2
Washington, DC
Standing on Side of Love Information on Events
Facebook Event Page for UU Contingent
On June 29th, delegates at the Unitarian Universalist Association General Assembly 2014 in Providence RI passed an Action of Immediate Witness (AIW) calling on UUs to join national faith leaders and immigrant rights advocates from across the nation on July 31st to August 2nd to call on the White House to stop the deportations of immigrants and end the unjust laws tearing apart families, communities and congregations. The AIW called for UUs to consider participating in planned civil disobedience on July 31st. It also called on UUs to support the National Day Laborer Organizing Network #Not1More Deportation Campaign.  Not One More will have a Day of Action in DC on August 2nd.
Register Here.   Registration deadline has been extended. 
If you can offer housing to immigrant activists and/or faith leaders coming for this event please sign up here.  Please let us know as soon as possible so that we may know what our hosting potential will be. 
 For more information contact Cyn Snavely at CSnavely@uusj.org or 202-600-9132.
 ----------------------------------------------------------------------------------------------------------------------------------------------
UUs at Stop Fracked Gas Exports: Cove Point and Beyond July 13, 2014

The Federal Energy Regulatory Commission (FERC) will be nearing its decision on a natural gas export facility – Cove Point, MD – just 50 miles from the White House on the Chesapeake Bay. This Cove Point terminal would drain huge pools of Marcellus Shale gas for export 6,000 miles to Asia. It would be the first such liquefied natural gas export facility – containing a processing "train" of highly hazardous and volatile materials – ever built right next to a residential neighborhood. Local residents are deeply concerned about an accident on the facility that could escalate into a major fire or other life-threatening event.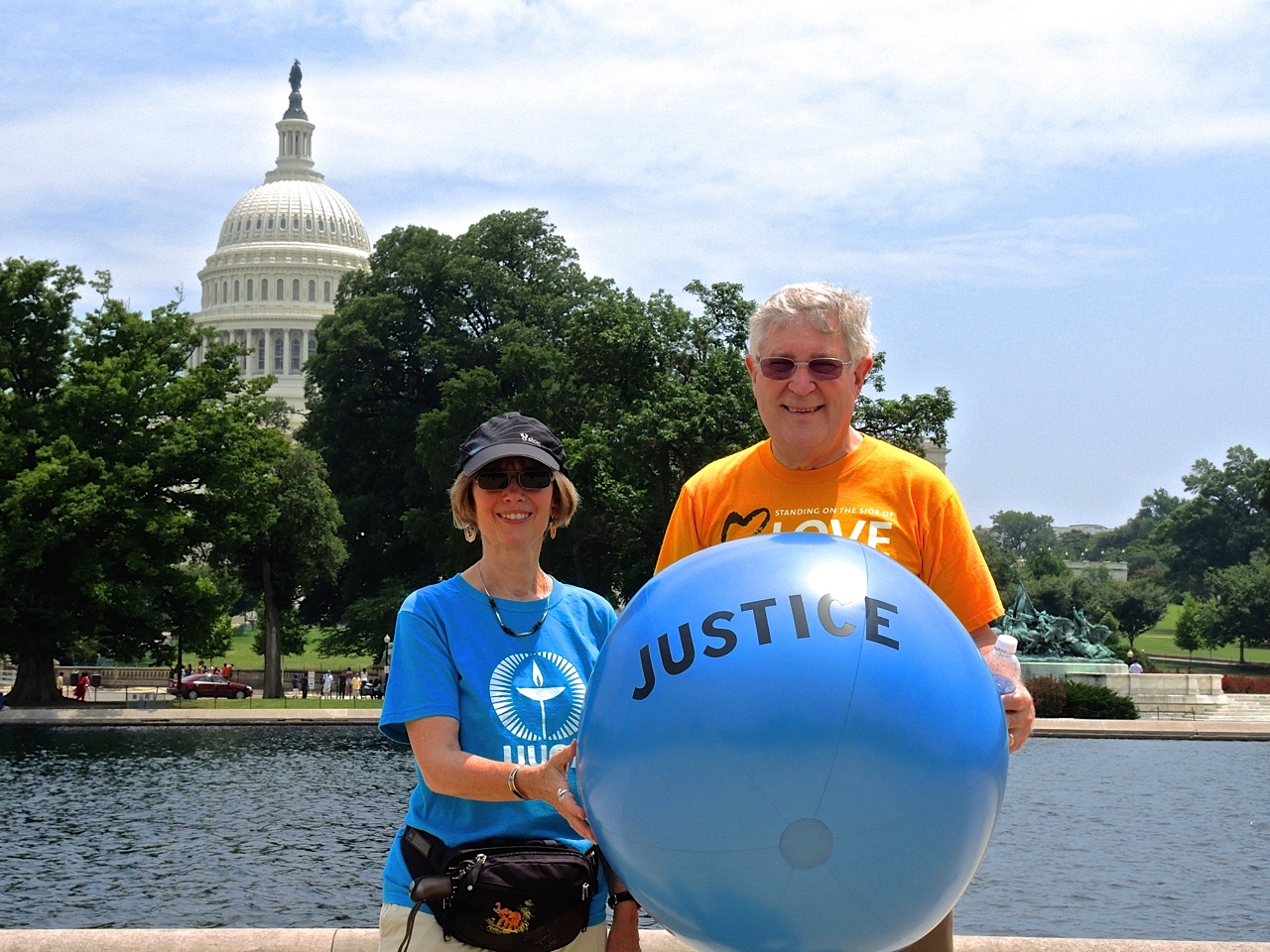 Lavona Grow, UUCArlington, UUs for Social Justice Chair and John Gubbings, Cedar Lane UUC, UUs for Social Justice Treasurer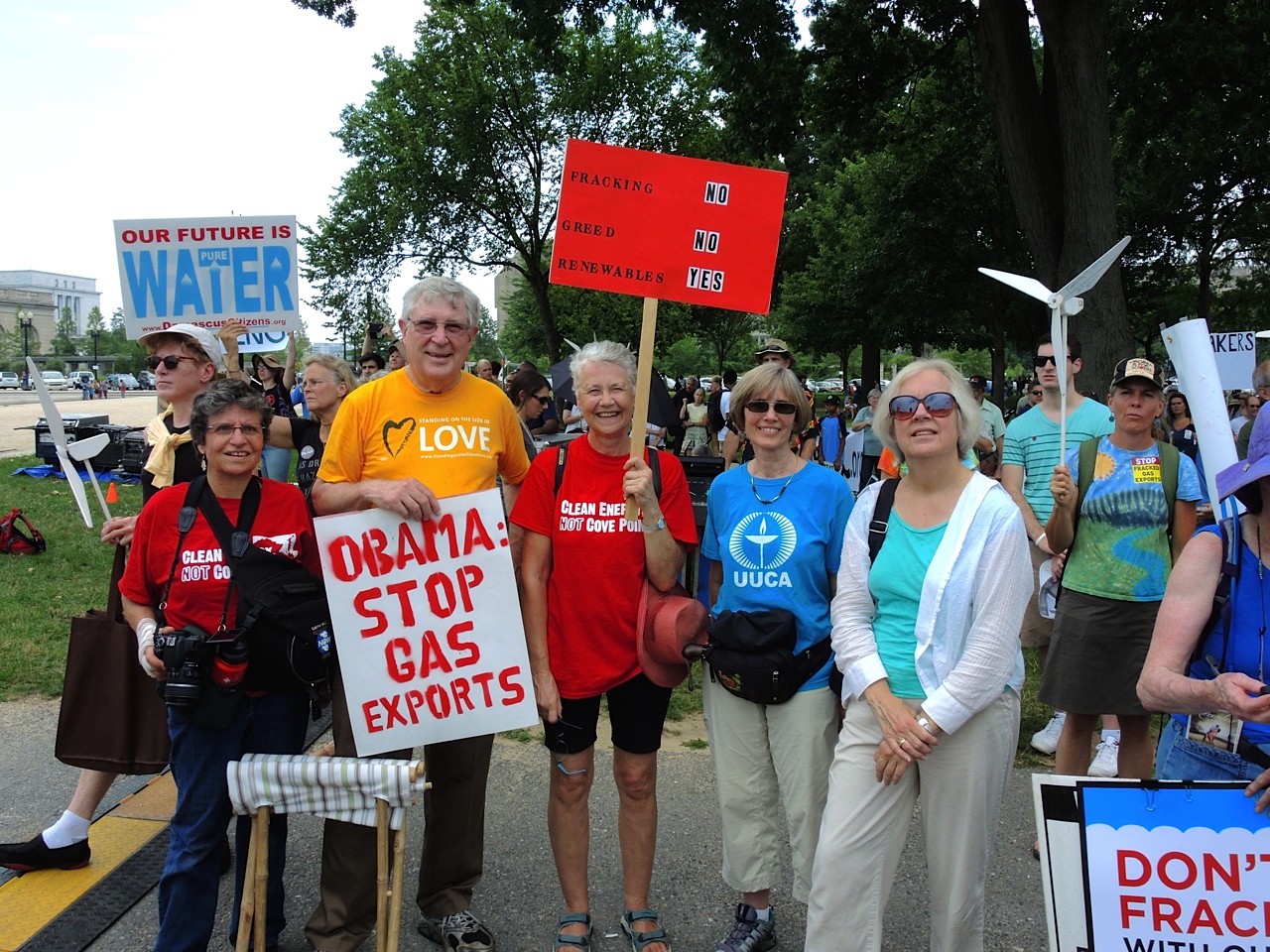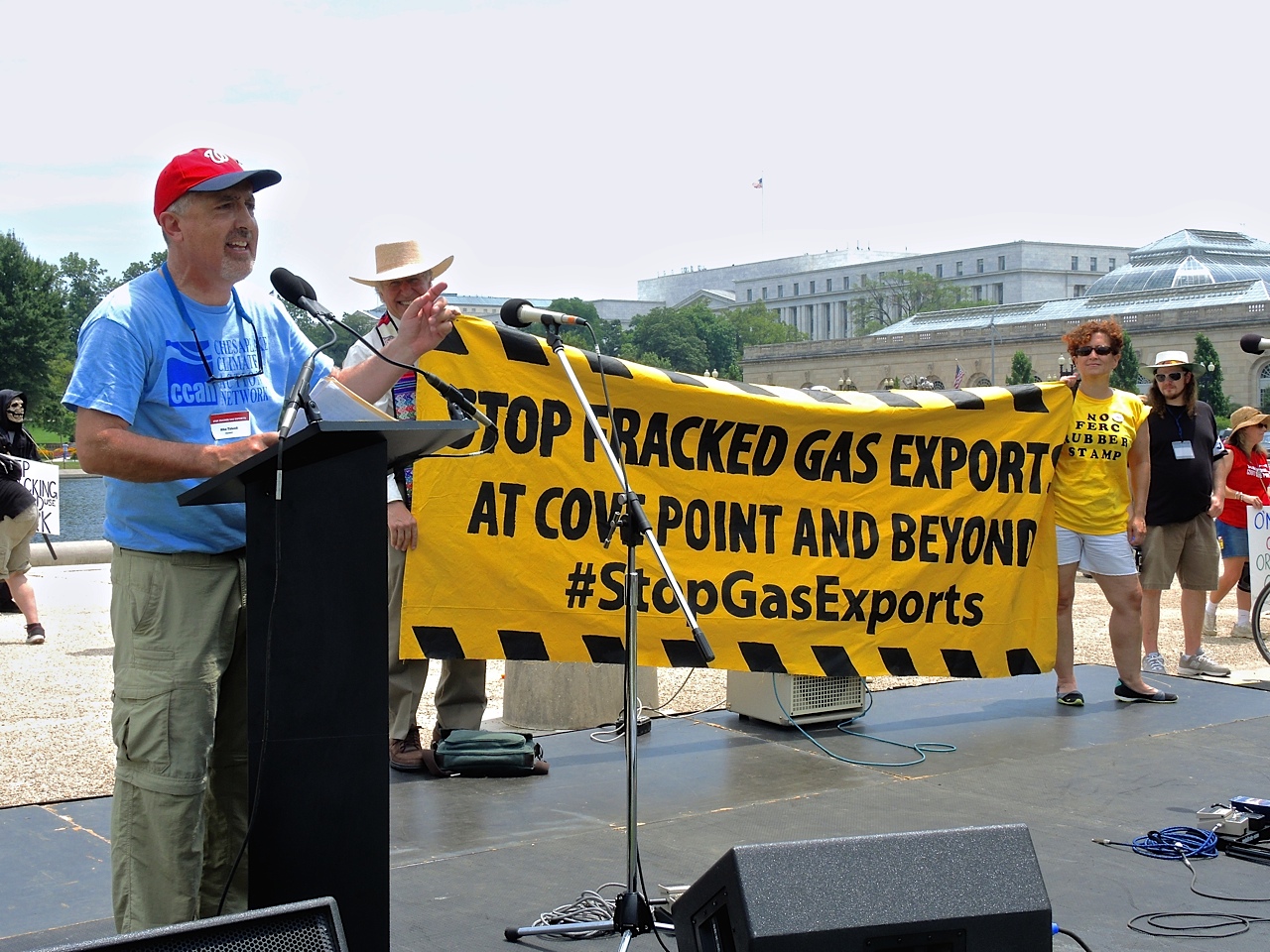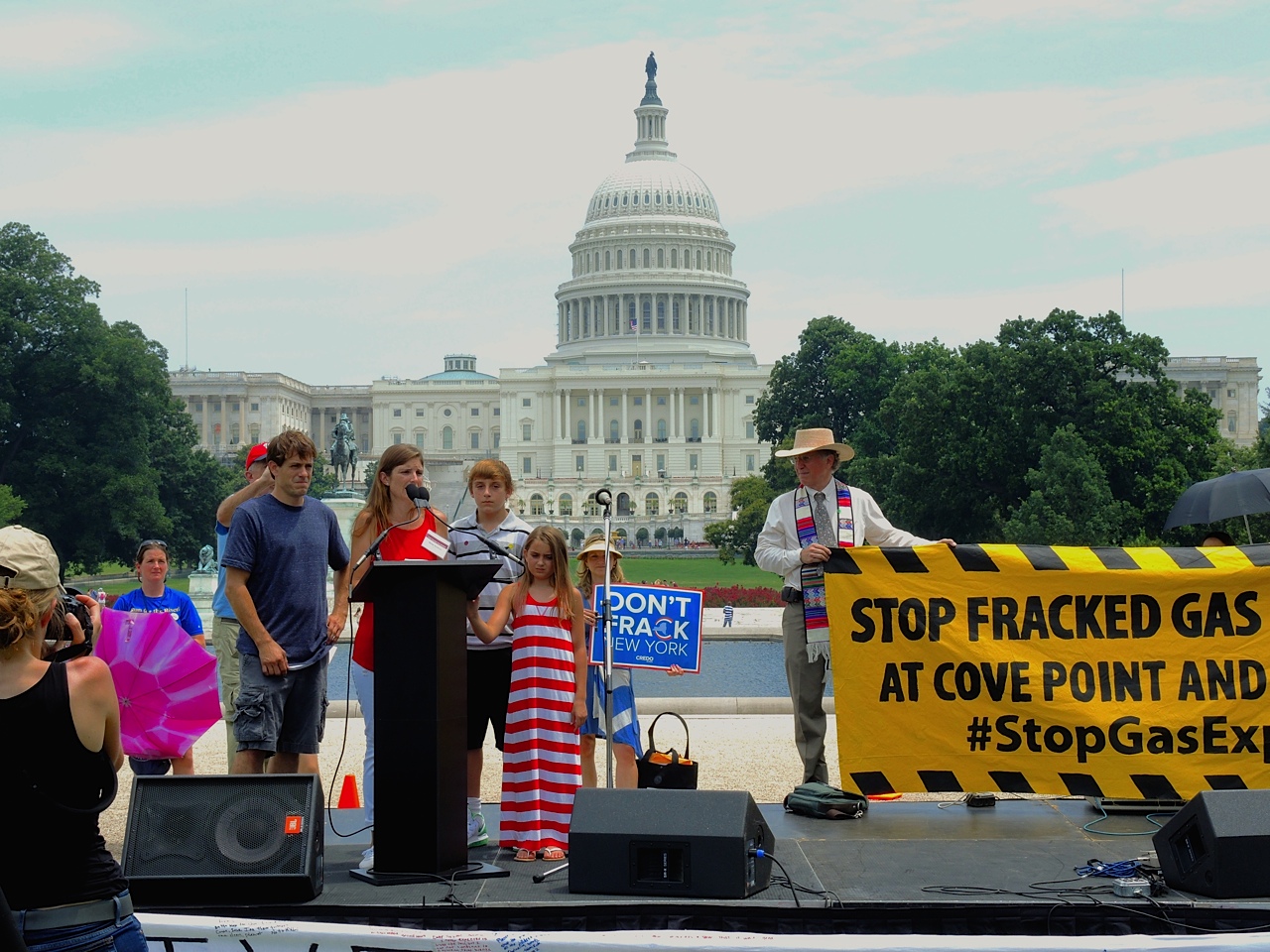 Rev. Terry Ellen, outgoing UUs for Social Justice Executive Director, holding banner