UUSJ VISION                  
We envision a peaceful, just and environmentally sustainable world.
UUSJ MISSION
Our mission is to mobilize and amplify the voice of Unitarian Universalists in the National Capital Region  (NCR) as we seek to change the world through acts of love and justice.
Announcing UUSJ's New Executive Director!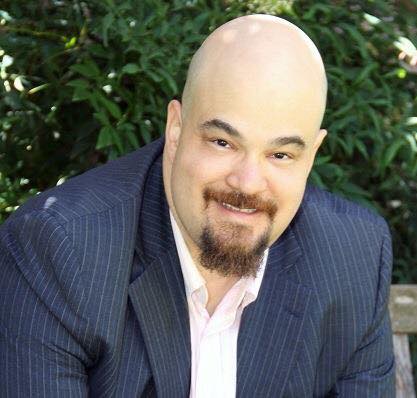 The Unitarian Universalists for Social Justice in the National Capital Region is pleased to announce that (Pablo) Pavel DeJesús has joined our organization as our new Executive Director. DeJesús holds a Masters in Social Policy from the University of Maryland, School of Public Policy, and a B.A. from Oberlin College. He is also a Public Policy and International Affairs (PPIA) Fellow. He is a member of All Souls Church, Unitarian in Washington, DC. His free time is currently occupied as a first time father. DeJesús is a tested public policy advocate with over 15 years of experience in government affairs, advocacy, voter mobilizations, and development work with non-profits.

Prior to joining UUSJ, DeJesús consulted with CBOs and non-profits in New York and New Jersey, worked on issue campaigns in Maryland and Colorado, and served in the Office of the Governor of Puerto Rico, first at its Planning Board in San Juan, then at its Federal Affairs Administration in Washington D.C. These experiences have allowed him to work on issues such as Vieques, Economic Development, HIV/AIDS, Medicaid & Medicare, Census errors, Maryland's Marriage Equality and Dream Acts, Fracking, Reproductive Rights, Immigration, Arts & Culture, and school based partnerships. Most recently DeJesús consulted with Sociedad Educativa De Las Artes, as Assistant Director of Funding Development, where he worked to assist Latino led arts-in-education organizations raise awareness of disparities for those serving Latino youth and their families and to improve institutional funder support.

"My work has been characterized by exploring the links between organizational strategies and the public good and by providing strategic guidance and tactical support on government interactions and community accountability. I'm looking forward to joining the UUSJ."
---
Voting Rights & Mobilizing for the
2016 Elections Webinar
As a continuation of UU efforts at Democracy Spring and Democracy Awakening in April, UUA and UUSJ recently held a webinar on Wednesday, June 1. Participants learned how congregations can work to protect voting rights this election year. Susan Leslie, UUA Congregational Advocacy & Witness Director, and UU Congregational Leaders shared strategies and resources for registering voters, Getting out the Vote, protecting voting rights and election protection, speaking out on our values, developing community and congregational partnerships and more!
To learn more and get involved, please check our list of resources and ways to take action.
Unable to participate in the webinar? Watch a
recording
of the webinar and view the
PowerPoint slides
.
Questions? Contact Elizabeth, UUSJ Administrator, at info@uusj.org or 202-600-9132.