UUSJ VISION                  
We envision a vibrant regional community of Unitarian Universalists working together to create a peaceful, just, and sustainable world – for ourselves and for the generations to follow.
UUSJ MISSION
Our mission is to mobilize and amplify the voice of Unitarian Universalists in the National Capital Region  (NCR) as we seek to change the world through acts of love and justice.
UUSJ Event
A Wider Welcome, A Bolder Justice:
Beyond Partisan Division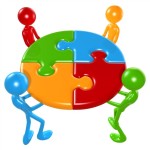 Saturday, October 4, 3:00 p.m.- 5:30 p.m.
Accotink UU Church
10125 Lakehaven Ct.
Burke, VA 22015
Directions
Register here
Election season is upon us, and opinions and ideas are flowing. Are they? Are we really open to diversity of political discourse? Do we really encourage and accept differing political views in our own congregations? How can we understand own political bias, be more effective in our understanding and conversations, and open our doors wide to intentionally extend our love and welcome to all?
Presented by Rev. Anya Sammler-Michael,  Rev. Scott Sammler-Michael and Paul Roche, Congrgational  Board Chair
Brief Description of the program: 
Congregations promote and champion, sometimes knowingly and sometimes unknowingly, partisan bias.  Partisan affiliation exists on a continuum. Many politically conservative Unitarian Universalists who love our theological diversity, and our anti-oppression  outreach, struggle to find a hospitable welcome within our ranks. Our workshop explores a wider welcome.
 The goals of the program are: 
To present this difficult material in a humble and reflective manner, utilizing humor and creativity.
To compassionately witness an often unchallenged bias that exists in our congregations and association.
To deepen a conversation around partisan division during a time when such a conversation is counter-cultural.
To explore the diversity that exists within any given label – and specifically for our workshop, the label "Conservative."
To invite humility and encourage our ranks to imagine the potential of a Unitarian Universalist movement that does not heed the dominate culture's call to division.  One noted potential is growth – both spiritual and numerical.
 Workshop will include: 
A welcome and invitation to covenanting.
Monologues and dramatic presentations orchestrating the experience of politically conservative visitors to and members of our congregations.
A lecture inviting us to consider our history with regard to anti-oppression outreach, an ever-widening welcome, and our past struggles with political division.
A testimony from a self-proclaimed conservative Unitarian Universalist who is committed to the work of justice.
Questions and Answers.
Resources for bringing this conversation to our congregations including a covenant group topic, worship resources,  general resources for engaging this topic in intellectual and artistic manners and an invitation to join a facebook group that wrestles daily with this topic.