UUSJ VISION                  
We envision a vibrant regional community of Unitarian Universalists working together to create a peaceful, just, and sustainable world – for ourselves and for the generations to follow.
UUSJ MISSION
Our mission is to mobilize and amplify the voice of Unitarian Universalists in the National Capital Region  (NCR) as we seek to change the world through acts of love and justice.
Pray for Relief: Not One More Deportation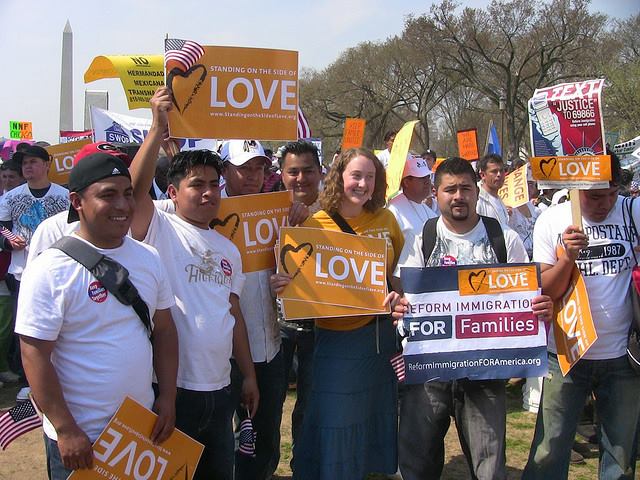 Thursday, July 31 - Saturday, August 2
Washington, DC
Pre-Event UU Gathering
Wednesday, July 30, 5:30 p.m.- 8:30 p.m.
Universalist National Memorial Church
1810 16th St. NW, Washington, DC
 Standing on Side of Love Information on Events
Facebook Event Page for UU Contingent
UUs will join national faith leaders and immigrant rights advocates from across the nation July 31-Aug. 2 to engage in witnessing, civic disobedience, and strategizing for future actions. On July 31st, join UUs alongside national faith leaders and immigrant rights advocates from across the nation to call on the White House to stop the deportations of immigrants and end the unjust laws tearing apart families, communities and congregations. Meet at noon at Lafayette Square Park in front of the White House. 12-1 p.m. to engage in civil disobedience and public witness.
Join UUs for Social Justice in the National Capital Region and co-sponsor UNMC in welcoming UUs from across the country for a special In-Gathering on Wednesday, July 30th at 5:30 p.m. at UNMC. A donation of $5 or more is suggested for dinner.  RSVP by noon Monday, July 28th to Crystal Lewis at crystal(at)universalist.org with "July 30th RSVP" in the subject line and provide your name, congregation, city and state. For more details see the flier here, link to UNMC for directions and parking or contact Rev. Cyn Snavely at csnavely@uusj.org or 202-600-9132.
There is a march on Saturday, August 2 
10:00am – Gather at National Mall, 12th Street Expwy & Jefferson Drive NW, Washington, DC, 20560
11:00am – March Step-Off
3:00pm – Closing Rally Ends @ White House, 1600 Pennsylvania Ave NW, Washington, DC 20500
#NotOneMore Deportation
 For more information contact Cyn Snavely at CSnavely@uusj.org or 202-600-9132.
 ----------------------------------------------------------------------------------------------------------------------------------------------
UUs at Stop Fracked Gas Exports: Cove Point and Beyond July 13, 2014

The Federal Energy Regulatory Commission (FERC) will be nearing its decision on a natural gas export facility – Cove Point, MD – just 50 miles from the White House on the Chesapeake Bay. This Cove Point terminal would drain huge pools of Marcellus Shale gas for export 6,000 miles to Asia. It would be the first such liquefied natural gas export facility – containing a processing "train" of highly hazardous and volatile materials – ever built right next to a residential neighborhood. Local residents are deeply concerned about an accident on the facility that could escalate into a major fire or other life-threatening event.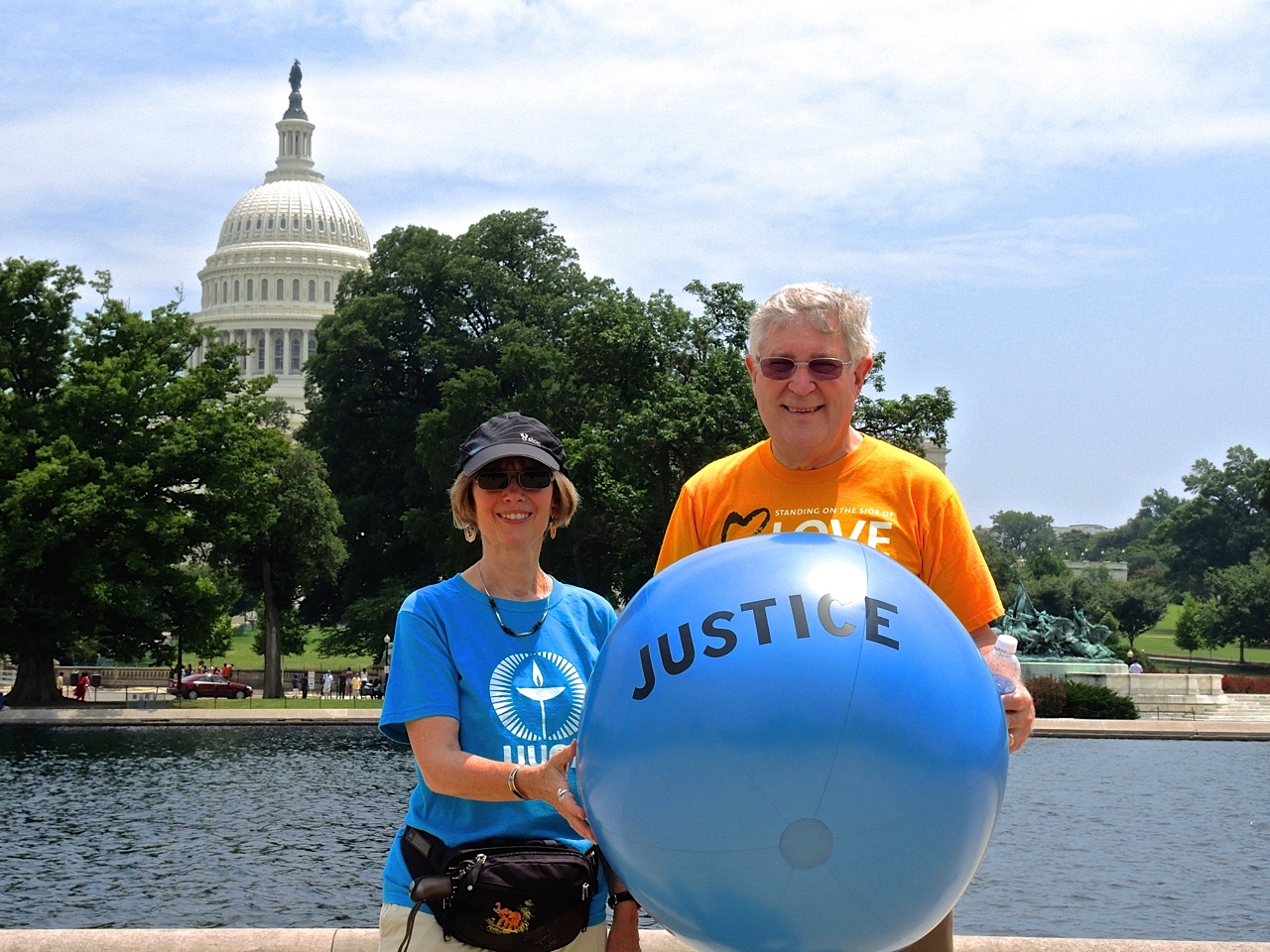 Lavona Grow, UUCArlington, UUs for Social Justice Chair and John Gubbings, Cedar Lane UUC, UUs for Social Justice Treasurer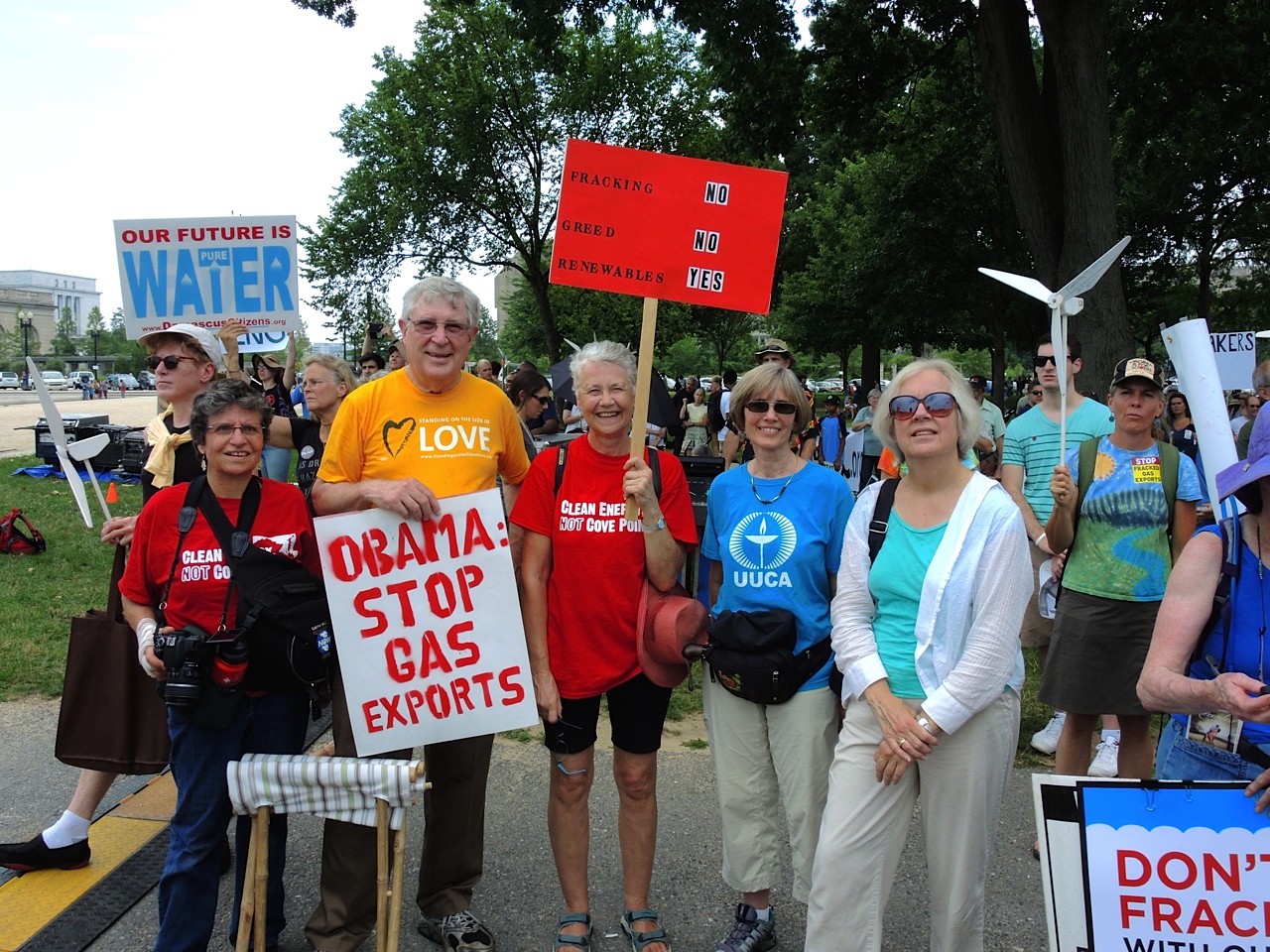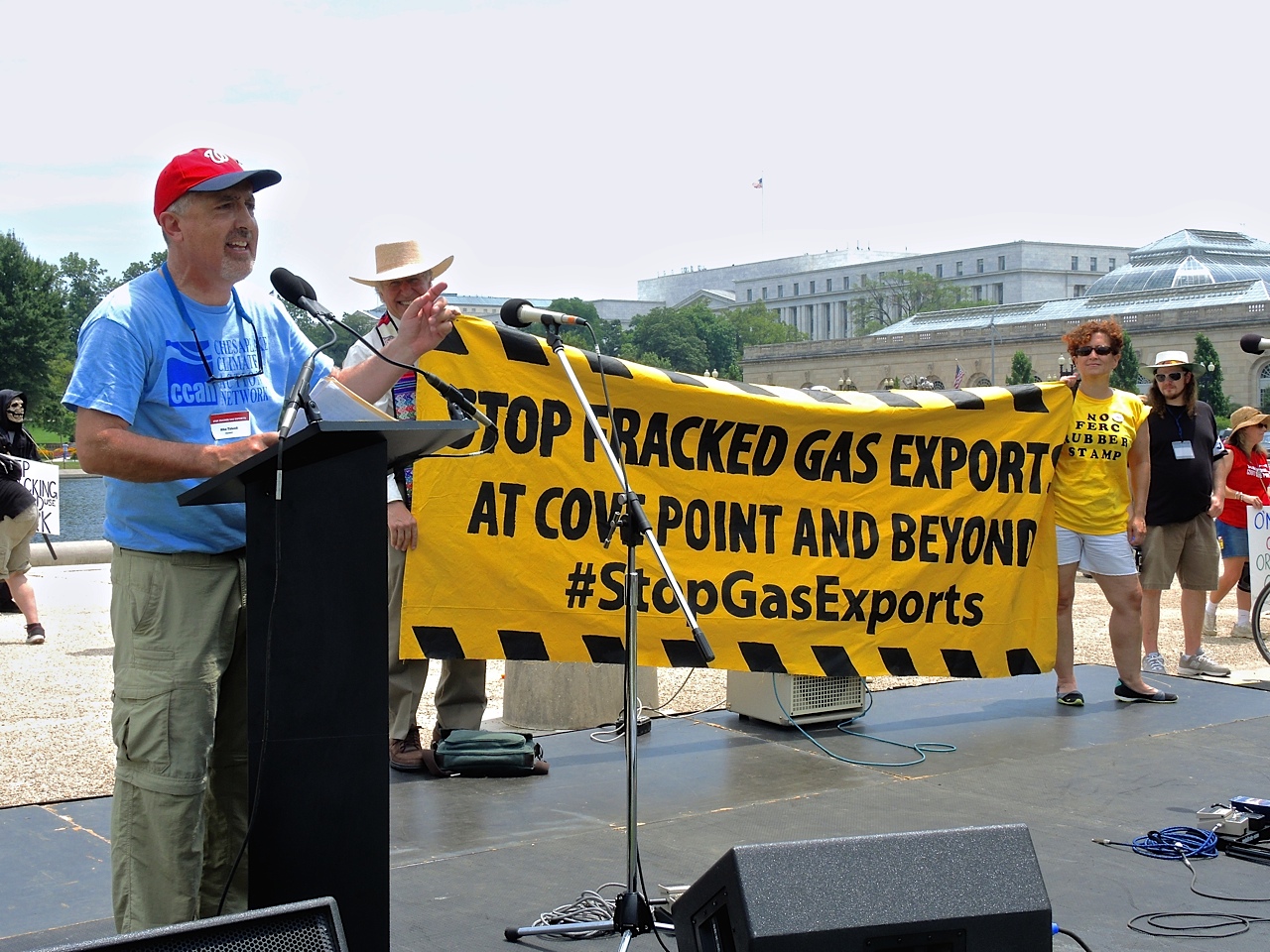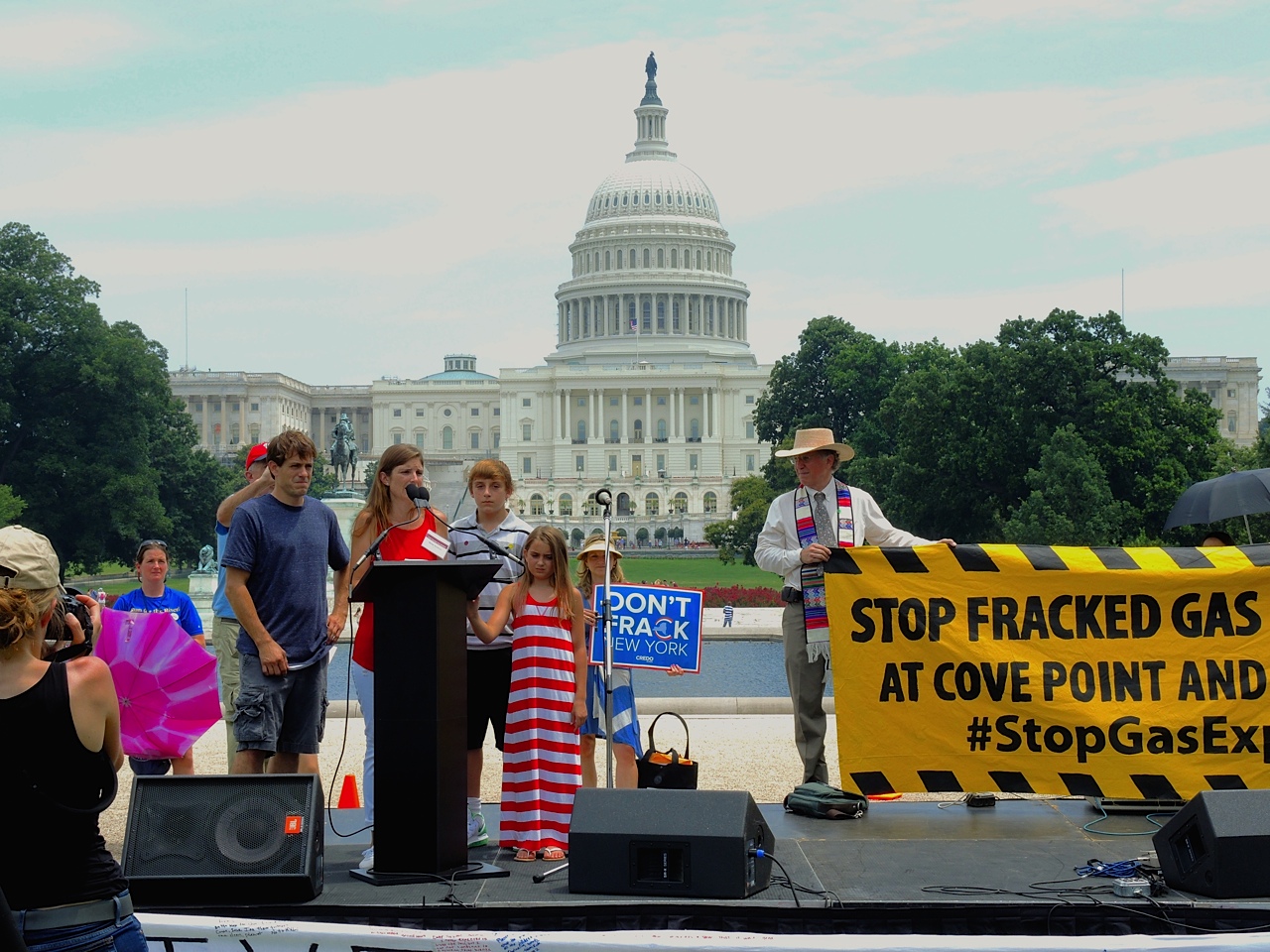 Rev. Terry Ellen, outgoing UUs for Social Justice Executive Director, holding banner